Filter Cloths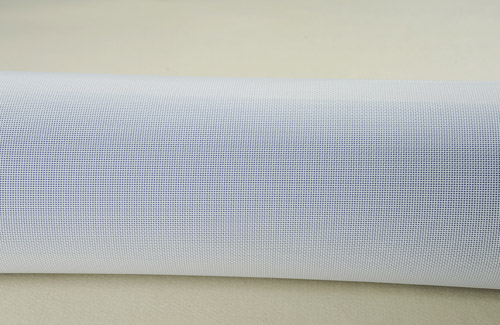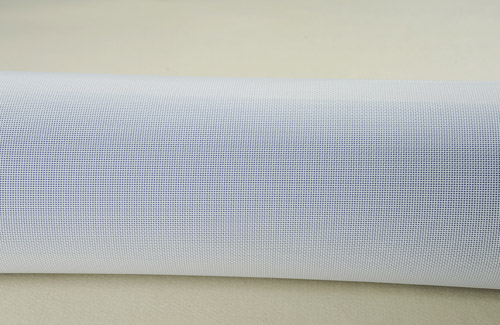 Horizontal Belt Filter Cloth
Detail
Horizontal Belt Filters (HBF) are different from RDFs and RDVFs in that there is no pan. Instead, slurry is pumped onto the horizontal belt surface just ahead of multi-stage dewatering, drying, treating and washing "zones". The final filter cake is discharged using gravity, wires or doctor blades. The belt can be backwashed after cake discharge and before returning to the slurry pick up zone.In all cases above, the original materials used were woven fabrics, ranging from lightweight multi-filaments to heavy mono-filaments weighing up to 40 oz/yd2 or 1350 g/m2. Depending on the type of filter, the discharge system, the product and the process, a very wide range of textiles have been used in these filters with life varying from a few weeks to multiple years.
Main features:
•Fiber: polyester, polypropylene and polyamide
•Areal Weight range : 900-1750 g/m²
•Air permeability range: 1800-2100 @200Pa l/dm² min
•Clipper closure in stainless steel or Hastelloy
•Closed ring execution
•Different resins on edges and at closures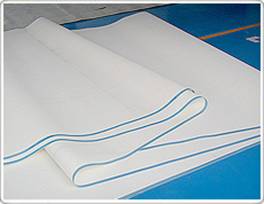 Clipper closure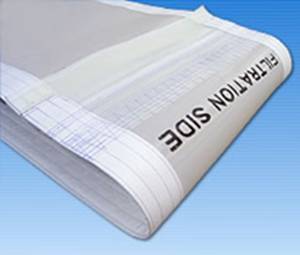 Spiral woven fabric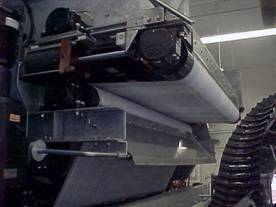 Belt press working scheme
Heading can supply a complete range of heavy industrial belt press filter cloths and a complete range of spiral belt press filter cloths for municipal and industrial applications. NFM Press Belts are primarily fabricated in our manufacturing plant in Maine.
• NFM Belt Presses
• Andritz Belt Press
• Eimco Belt Press
• Komline Sanderson Belt Press
• Enviroclear Belt Press
• Phoenix Belt Press
• Frontier Belt Press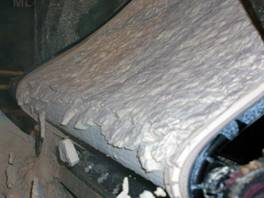 Clipper closure
Spiral woven fabric
Belt press working scheme
2. CENTRIFUGE BAGS & LINERS
Belt cloth
typical twin wire belt press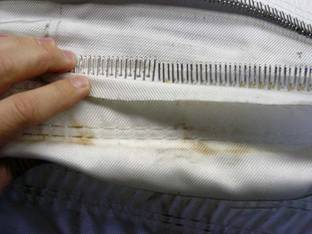 Belt joine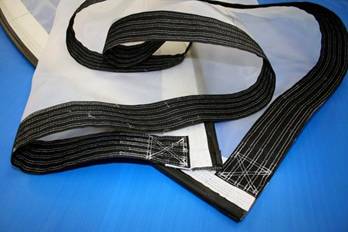 Cloth sewing